Our project of restauration for 2019:  
Virgo Virtutum - Madonna of the Childbirth
Artist: Unknown (Florence, thirteenth century)
Date: ca. 1375 – 1380
Dimentions: 106.5 x 58.5 cm
Materials: Tempera and gold on wood
Inventory Number: 40520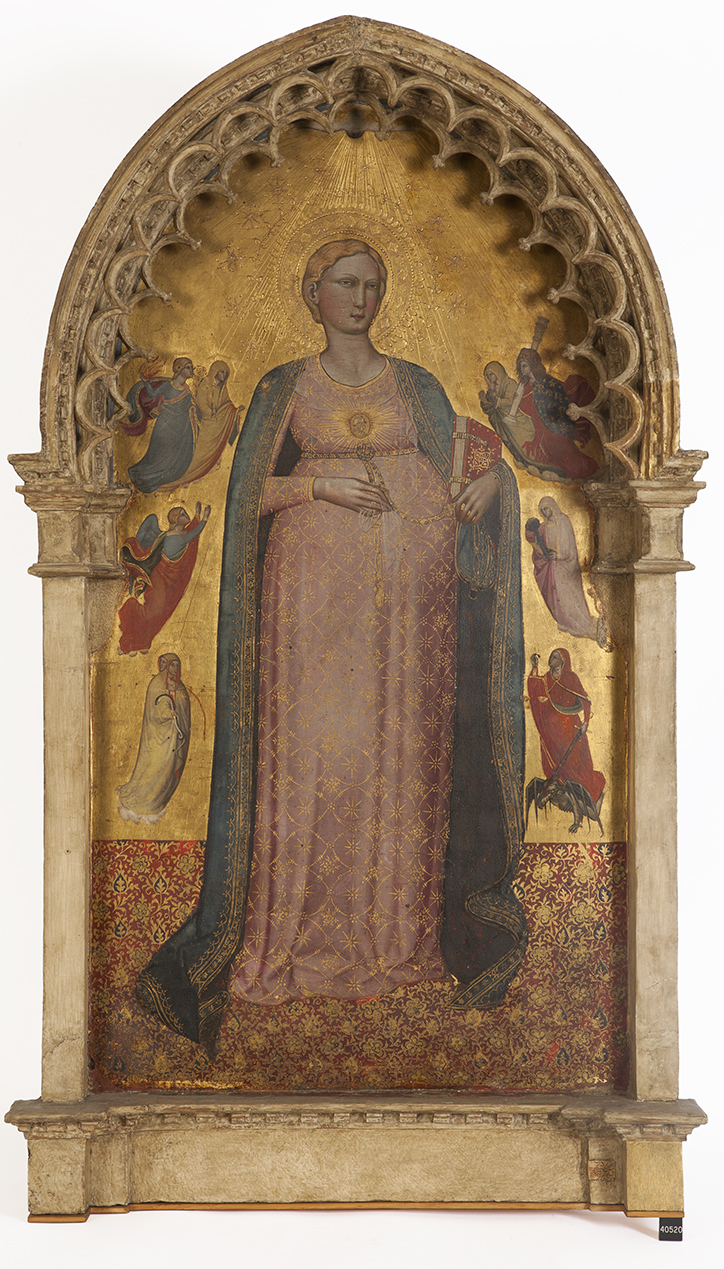 State of Preservation :
The wooden panel presents several fissures and holes (due to the presence of insects) and the original frame is in very fragile conditions. Painted surface presents color detached on several areas. The entire surface is covered with dust and debris.
Restoration Process :
• Anoxic Treatment
• Consolidation of wooden panel
• Restoration of frame
• Cleaning and consolidation of the pictorial surface
• Creation and implementation of new support for of work that will enable conservation of the painting and frame
• Aesthetic retouching of pictorial surface
• Application of protective varnishes
• Photographic documentation
 
Liana Marabini during her recent visit to the restauration laboratories of the Vatican Museums. Here with the painting of The Virgin of the Childbirth

And here in front of the tapestry of the Last Super by Leonardo da Vinci